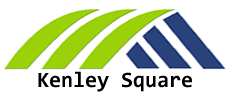 Resident Reviews
|

Recommended: Yes
Thank you so much for the review and if your Dad needs anything, please don't hesitate to call.
|Recommended: YesNice Community — Nice Community close to town but tucked away. Good price for Hagerstown.
|Recommended: YesHappy seniors — Quiet well maintained community, friendly professional staff.
|Recommended: YesLovely, peaceful neighborhood — Very quiet, low key peaceful neighborhood. I haven't heard any noise from my neighbors. The people I have met are polite and courteous. Pet friendly neighborhood and other than an occasional bark, no pet problems. Residents pick up after their pets. Maintenance staff is quick to help and competent. I would recommend living here.
|Recommended: YesGood place to live — Is a quiet place within 2 minutes from Downtown and any shopping, recreation areas.
|Recommended: YesIt's a great place to live — It's a safe area to live in people keep to themselves but you can make friends of your neighbors. We do look out for each other. The apartments are roomy and low utility costs.
|Recommended: YesSafe Place — Kenley Square Apartments are very well kept. They are quiet with a safe neighborhood. Clean inside and out. Close proximity to stores and plazas. Can barely hear any neighbors.
|Recommended: YesGreat place to live — If your looking for a quiet place where neighbors are decent and respectful. Than you should move here. Management works with you with any issues you have. The apartments while highly priced are well worth what you pay to live here. I know I'll be renewing my rent. You wont find another place like Kenly square apartments anywhere in Hagerstown
|Recommended: YesGood Place — The noise levels from other apartments could be a concern for others. My son and I aren't bothered by it that much. Parking is excellent, location is great. The washer and dryer in unit were the main selling point for me. The staff are great, the maintenance is fairly responsive. I did not meet the current property manager when I moved in, but she seems to be receptive. There are small oddities, but overall, as someone that doesn't need perfection, this is a great place.